Disney's Hercules TAS by me :D this is pretty fun game! Emulator's setting: default, bios used: SCPH1001.BIN, PAD setting change to Digital Goal:
Aim for fastest completed time
Take damage to save time
Choose Hardest difficult
Game tricks:
Attack will interrupt movement, so jump then attack will be faster
An attack must be completed before you can attack again, use jump will cancel any attack (but you still jump in the air)
TAS details:
YOUR BASIC D.I.D: some challanges for player to be familier with the game
HERO'S GAUNTLET: hold UP will run ahead faster
THE CENTAURS' FOREST:
THE BIG OLIVE: This boy will stand up and run, and he will damage Hecules if he's charging Power, so I need to wait for few frames!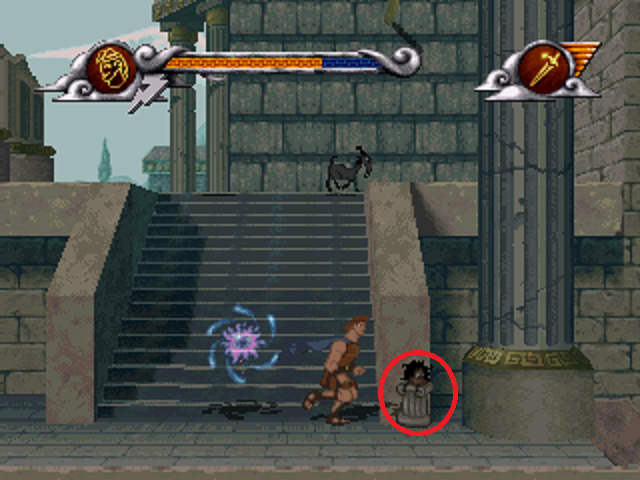 THE HYDRA CANYON:
MEDUSA'S LAIR: this is a very boring fight, just wait till she kills herself
CYCLOPS ATTACKS: hold UP will run ahead faster
TITAN FLIGHT: this is an autoscroll part
PASSANGEWAYS OF ETERNAL TORMENT: hold UP will run ahead faster
VORTEX OF SOULS: slash'n'slash
Thanks for watching :)
---
Mothrayas: Judging. Also, cleared up the game name. Mothrayas: Accepting for publication. Viewer response has been generally subpar concerning entertainment, so it will be published to the Vault.