Rom used:
Yu-Gi-Oh! 5D's - World Championship 2011 - Over the Nexus (Europe).nds
Genre:
Strategy
Emulator:
desmume-0.9.8-win32
Movie length:
725848 frames (03:22:12.63)
Goal:
Win as less turns as possible! (therefore faster time completed)
Branch name:
duel for justice :P
Character name:
I named the character "L" because he's my favorite anime character (Death note)
Manipulate luck:
you'll need to manipulate at:
Start of the duel
After shuffling the deck
Buying cards
In this game you just need to duel and duel, so building a good deck is important. Here I build 2 decks: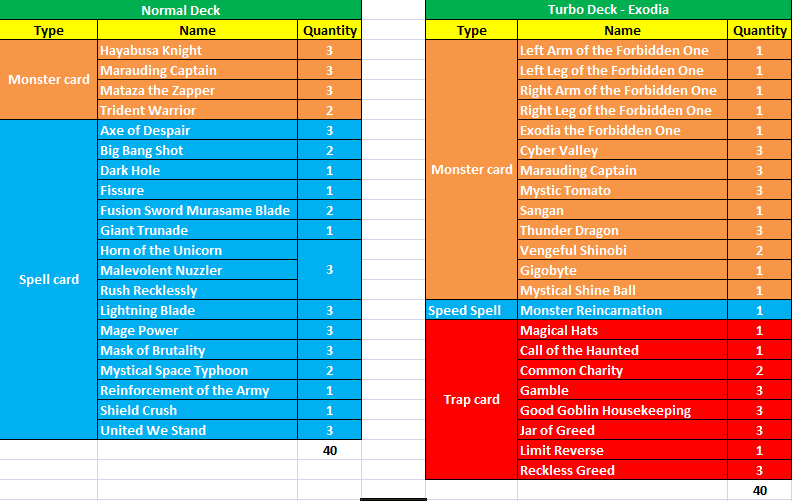 The reason I choose Exodia deck at Turbo duel Mode, because when it comes to Tag Turbo Duel, your cards will be the same, so I just need to manipulate to win the 1st duel, the rests are not! Upgrade the Duel Runner is important, it saves much time than using the old one
Screen shot:
I recorded the AVI but the size is more than 3Gb, and it takes much much time to upload due to my slow connection! So there's not any encode yet!!! >_<!
---
feos
: Accepting for Vault.
Spikestuff
: Publishing.