<Describe the movie briefly here (3 to 8 lines) (it is what RSS viewers will see)>
Game objectives
Emulator used: fba-rr-v007
2 players
Hardest difficulty
Use damage/death to save time
Comments
After watching Nitrogenesis TAS i have been conquered by this game, so i decide to work on it with 2 players (to escape a current project that cost me lot of effort and patience) then i find it really nice to TAS
Stage by stage comments
Stage 1
Get the two lightening sword then beat bosses with hit damage, die but the game don't count it till it happened after bosses defeat
Stage 2
Use death to skip falling spikes(stuff) ascent waiting
Stage 3
Get fire sword,let 2p scroll skipping
Stage 4
Hit damage on boss, false death
Stage 5
Scroll skipping with 2p to reach the lamp faster
Stage 6
Get the bubble sword to keep the lightening one for bosses Use death tho save time Get the right position to skip vs fight positioning Double death cause the princess can go f@"# herself or ask Mario if needed !
Other comments
Input can be ended sooner (at the last dragon damage input) but it will let the player watch them for 37sec so i decide to let them fight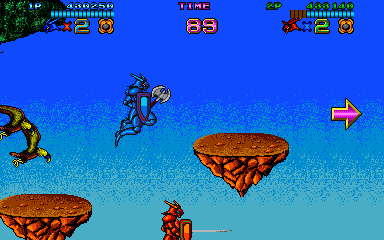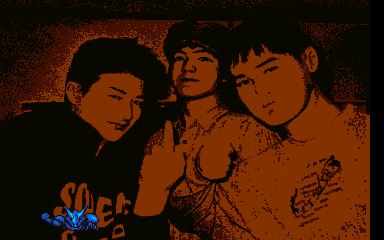 ---
feos
: Fixed game name, judging...
feos
: Changing the name back, to what we do to Japan-only releases. As for branching this run, it looks nothing like the existing one, is way more entertaining, but can't be faster due to lack of the main speed trick and presence of an additional fight for 2 players. Accepting as another branch to Moons.
sheela901
: I received a dump from feos. Thank you!