This wonderful category where you crash Drake's party and beat him to death is now possible thanks to the "Invincibility Glitch" found by happyclaymore24. With Drake dead his sinister plan to take over the world and kill millions of people is thwarted, and there wasn't even a need to go into space! Dolphin version 4.0-8965 Dual core and Idle skipping: off. CPU Emulator Engine: JIT Recompiler Audio: DSP LLE Recompiler No memory card video link:
https://www.youtube.com/watch?v=90azTlUVo-0
Suggested Screenshot:
---
Samsara
: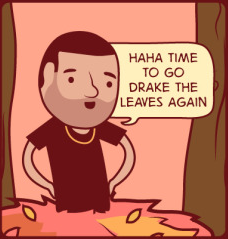 Samsara
: bieng a judge is fun
Samsara
: Look What You've Done. I wanted an AFD submission that would Make Me Proud (feat. Nicki Minaj) to be a Judge, I wanted you to Show Me A Good Time, and I'm happy to say you weren't Doing It Wrong. This was Unforgettable (feat. Young Jeezy). Despite The Resistance of one No vote (I guess it was just Too Much for them to handle), you really were speaking The Language with this run. It's gonna make Headlines in the future. But, unfortunately as is Routine for AFD submissions, I'm gonna have to Shut It Down (feat. The-Dream). I'll only let joke submissions pass Over My Dead Body, Lord Knows that some of them need a bit more Practice to be great like this one, but if I didn't crack down people would continue to accuse me of being on my Worst Behavior. Jokes are the Furthest Thing from being acceptable in my eyes. I won't say you Started From The Bottom, and I definitely won't give this the fate of being Buried Alive Interlude (performed by Kendrick Lamar) with the rest of the Under Ground Kings, so I think as a Judge and a TASer, We'll Be Fine (feat. Birdman). So I leave you with this: Thank Me Now, Find Your Love, and may your next submission bring the Fireworks (feat. Alicia Keys) it deserves. Take Care.