Thingy
Bios: SCPH5501 (NTSC-U bios)
Hardest
Actual, Actual Manipulation
Ingame Over Real Time
This is an improvement over the
previous movie
by 0"23 (0"25 if you math it). I'm just going to leave a table between this and the
previous movie
here: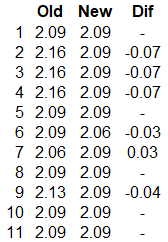 What's with that 2"06 time, couldn't you have continued that on all the other matches?
This game is less consistent at keeping the time than something like Tekken 3, inb4 I eat my words since game consistency is dumb and it was possible the entire time. Some dumb reason I thought 2"16/2"09 was the best time you can gather within a round.
The takeaway here is that 2016 me is an idiot.
---
Masterjun
: Judging.
Masterjun
: This is quite the interesting submis-
  1P PAUSE

Accepted as an improvement to the
previous movie
.
fsvgm777
: Processing.