Man, I'm glad this game is friendly as hell for modifying input. So much so that I can use the original input, adjust if need be and throw in new input without problems...
The Stuff:
Bios: SCPH5500 (NTSC-J bios)
Hardest Difficulty
BizHawk 1.11.6 & 2.2.2
The Change
♫ Under the sea there's a Torpedo that has a powerful explosive under the
Sea
.♫
Wait no... that's a bad thing. So instead of Engine being done it has been replaced by Sea and well that saved 12 seconds.
Other
It's important to note that there is another bomb that could be improved if another was chosen instead. However, the bomb that follows it negates all time lost.
Moon to Drink is faster than Crossing to Pinball/Tape since you can't access the Drink from Crossing.
(Pinball is faster than tape)
Possible Improvements
Hopefully nothing. The game is friendly when modifying input just a bit more annoying now that Sea is in the input as that's a lag haven but it still all usable.
(Much like how friendly it was in
Mr. Domino
)
---
Special Thanks to
FractalFusion
for the routing on Sea. I wonder who's taking care of the bomb that's planted in the Engine though...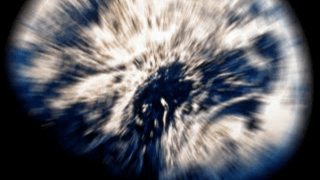 Oh...
---
feos
: I watched the previous run side-by-side, read the
walkthrough
, saw the main improvement, but I'm still not sure if I want to know how close this whole thing is to reality. Maybe that's exactly how one disarms real-life bombs. Maybe it fully depends on random girls roaming around and finding those bombs. Maybe this is even a joke submission. But it wasn't funny, so I guess I'm meant to accept it. Over
[3198] PSX Suzuki Bakuhatsu (JPN) by Spikestuff in 15:48.6
. Probably.
fsvgm777
: Processing.