Guide principle
- Aims for fastest time
- Takes damage to save time
- Uses death as shortcut
- Abuses programming errors in the game
- Manipulates luck
Game
This game is is revised from a MAME Game.Mayor's daughter is a beautiful girl.When you finish the game,you can see her wearing mini-skirt.But one bad man loves her.He kidnap her.So evil.I think he should pursue her with normal way.How do you think it??Then three man begin to rescue this pretty girl
Introduce of role
There are three man you can select.
CODY,he looks very cool and handsome.He have the highest average power.He is strong and walks fast.He even can Qigong when he have 4 power(press "B+ahead").In fact he also love Mayor's daughter,but he is bashful.
GUY,he looks like a boy.His power is weak,but he is nimble.He can many unique skill.If you first play this game,I recommend using him.
HAGGAR,the Mayor.He is a man with the strongest power.It is the reason why I select him,He can finish the enemy in a little seconds.But he walks slowly.He seems to against his daughter play with CODY.
Tactics
This movie is not so easy as you look.In fact it need much dubug and rerecord.The game has the biggest randomness.The key to do faster is reduce enemy's HP,and we must try best to meet less enemy.We do not attack enemy at the first time.With Manipulates luck,I can level up fast.It can help me finsih enemy easily
There is a little skill with HAGGAR.Press "A=B",and press"B" after thirty frame,you can make him walk faster.
---
NesVideoAgent
: Hi! I am a robot. I took a few screenshots of this movie and placed them here. Here goes! Feel free to clean up the list.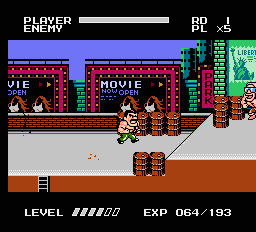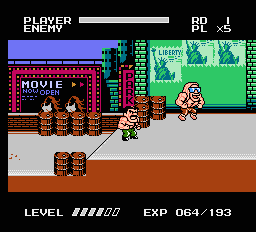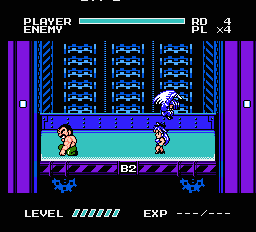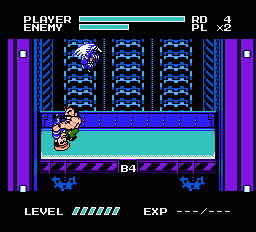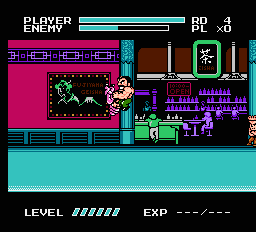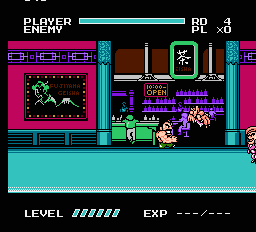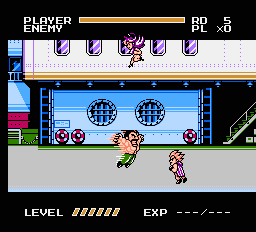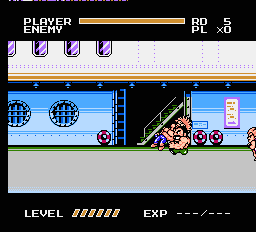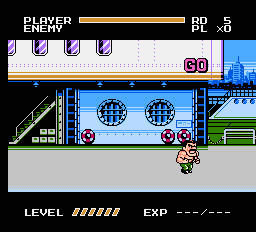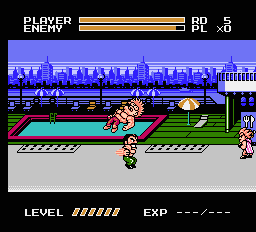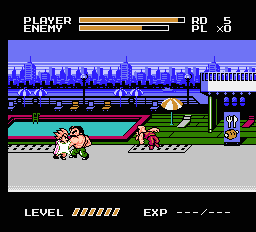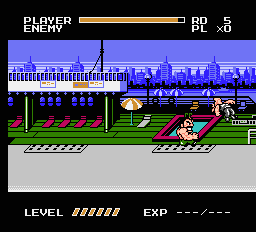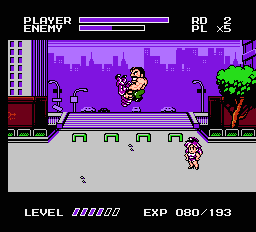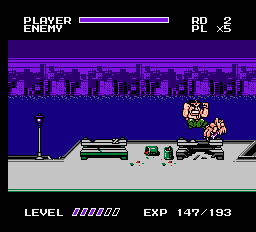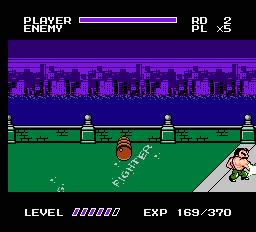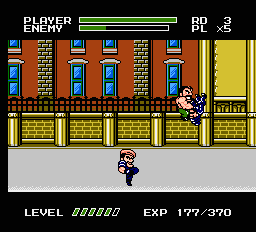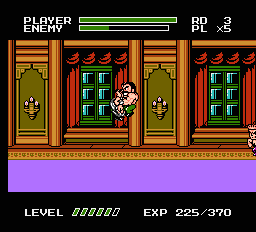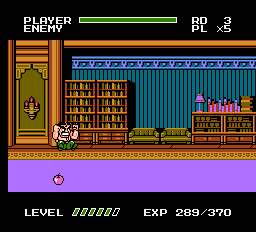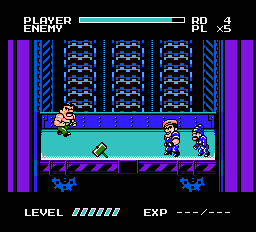 ---
adelikat
: Good enough viewer response, accepting for publication
---