Welcome! Are you new to the site? If you've ever wanted to see how a superhuman would beat your favorite video games, you've come to the right place. We have videos of all the popular franchises: from
Super Mario Bros.
and
Sonic the Hedgehog
down to
Pokémon
and
Final Fantasy
. No matter what genre of game you prefer, be it adventure, platformer, puzzle, shooter or sports, we have them all. Please, visit
our welcome page
for an introduction, or check out our
Newcomer Corner
for some hand-picked recommended videos to watch.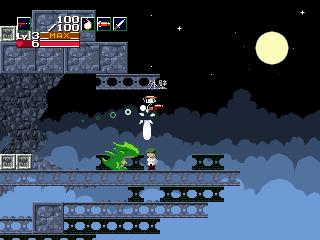 Watch
Cave Story
(2004) is a famous
freeware
indie game notable for being made entirely by one person, Daisuke "Pixel" Amaya.
Watch as
nitsuja
completely destroys this difficult game with amazingly precise movement. This playthrough saves Curly and finishes with the best ending after beating Ballos.
The program used to make this run, Hourglass, was also developed by nitsuja—with the creation of this run in mind. As such, it is our first published run of a Windows game.
---
Downloadable encodes and the YouTube encodes include commentary as soft subtitles.
Latest Publications
Newest Submissions
Newest User Files/WIPs
Contribute
Want to
help
? Everyone has something they can contribute.