Welcome! Are you new to the site? If you've ever wanted to see how a superhuman would beat your favorite video games, you've come to the right place. We have videos of all the popular franchises: from
Super Mario Bros.
and
Sonic the Hedgehog
down to
Pokémon
and
Final Fantasy
. No matter what genre of game you prefer, be it adventure, platformer, puzzle, shooter or sports, we have them all. Please, visit
our welcome page
for an introduction, or check out our
Newcomer Corner
for some hand-picked recommended videos to watch.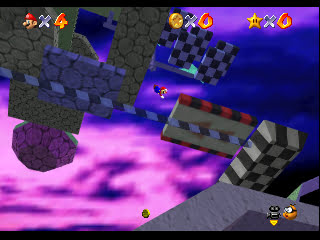 Watch
At first there were 70 stars, because Bowser demanded it. Then there were 16 stars, because MIPS the Rabbit demanded it. Then there was 1 star, because Bowser's Sub demanded it. Then there were no stars, but 2 keys, because the door leading to the castle basement demanded it. Now there is 1 key because the viewers are impatient and demanded the game be quicker.
---
Since this movie was made using Mupen, with the m64 file converted to the bk2 format, you can download the original m64 file under the publication page. Timing for the m64 file is around 04:16.4.
Latest Publications
Newest Submissions
Newest User Files/WIPs
Contribute
Want to
help
? Everyone has something they can contribute.