Welcome! Are you new to the site? If you've ever wanted to see how a superhuman would beat your favorite video games, you've come to the right place. We have videos of all the popular franchises: from
Super Mario Bros.
and
Sonic the Hedgehog
down to
Pokémon
and
Final Fantasy
. No matter what genre of game you prefer, be it adventure, platformer, puzzle, shooter or sports, we have them all. Please, visit
our welcome page
for an introduction, or check out our
Newcomer Corner
for some hand-picked recommended videos to watch.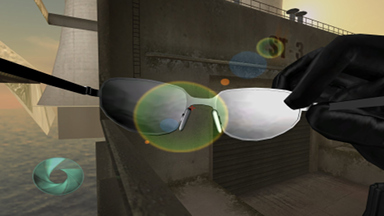 Watch
007: Nightfire is a James Bond game. Does anything more need to be said? Guns, cars, planes, submarines, spaceships, girls, and megalomaniacs.
Authors
FitterSpace
,
gamerfreak5665
and
aleckermit
show off James Bond's impressive skill set, including cocaine-induced firearm handling and driving so reckless, not even a cute animal would give him car insurance.
This run improves upon the previous publication by more than six minutes of total run time, but with increased load time accuracy, new out of bound glitches, and better optimization, the real time saved compared to the previous run is nearly ten minutes.
Latest Publications
Newest Submissions
Newest User Files/WIPs
Contribute
Want to
help
? Everyone has something they can contribute.