THE MADLASS SHE ACTUALLY DID IT. SHE DIFFUSED ALL THE BOMBS!
The Stuff:
Bios: SCPH5500 (NTSC-J bios)
Hardest Difficulty
BizHawk 1.11.6 & 2.2.2
Saving on Data 2
The second data slot is the one with the shortest animation.
Time is saved over the period of time on entering that save screen.
The New Bombs
Since some of the bombs are literally the older movies and no need for attention for information we can just skip to talking about the new ones.
Light Bulb (7:30)
Just tape, cut and screw stuff in an order. Also enjoy the dark in the later third.
Jukebox (9:45)
Find the record that has the bomb, it's a quick bomb so not much to say here.
Kotatsu/Futon (14:20)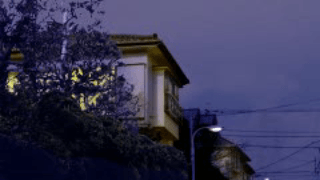 Railroad Crossing (16:10)
Oh boy this fun gem of a sodding level... Ok.
Pendulums how do they work?
You can delay the timing on when you start the unscrew process of the pendulum contraption but to put simply time will remain the same.
FractalFusion who provided reference got out faster than I did here by a few frames due to the swing of the pendulum.
Casette Tape (18:48)
回る回る回る回る
Straightforward bomb. Just unscrew everything.
Pinball (21:00)
Pendulums... again.
Bento (lunchbox) (25:08)
UP. UP. UP. UP. UP. UP. UP. UP. UP. UP. UP. UP. UP. UP. UP. UP. UP. UP. UP. CUT NOT MOLD.
Sea (27:25)
The game has an underwater level... and of course it has lag...
It's a "maze" type structure with somehow easily identifiable torpedoes...
Also the torpedo has a ticking time-bomb that'll destroy all the water surrounding Japan.
Shadow (30:50)
Don't let the mechanism hit the center else ya dead... it's straightforward.
Possible Improvements
Pendulums. Game is friendly for changing input for the most part you won't get any desyncs when input is updated... except maybe the sea... that's a lag haven but can be adjusted for.
---
Special Thanks to
FractalFusion
for the routing on everything this game had to offer and well waiting four years for something.
---
feos
: Compared this with any%. All times either match or are faster in this run (the in-game timer runs backwards). Accepting as full completion.