It is played by Japanese edition, but you can enjoy this movie with the (U) rom.
I had made pacifist Ninja Gaiden 2 before. I think Scumtron is a talent player in this game, and his movis is too wonderful, so that I nearly can't find a little mistake.
Stage-1: 4 frame improvment. I have reserached this game some years. I think slip is not the same as walk. Slip can create more randomness.
Stage-2: 10 frame improvment near cliff.
Stage-3: 2 frame improvment by slipping.
Stage 4-7: No improvement. Because Scumtron is too strong.
---
NesVideoAgent
: Hi! I am a robot. I took a few screenshots of this movie and placed them here. Oh! I also replaced the ROM name.
You indicated Ninja Gaiden 2(J).nes
I updated it to Ninja Ryukenden II - Ankoku no Jashin Ken (J).nes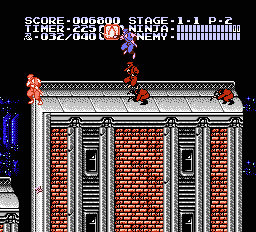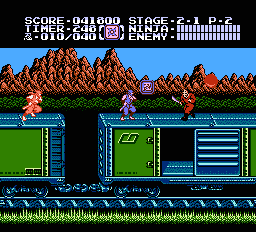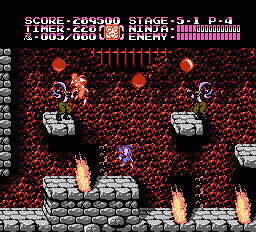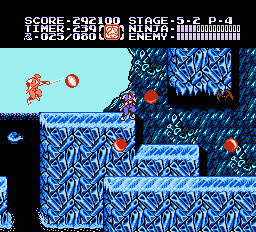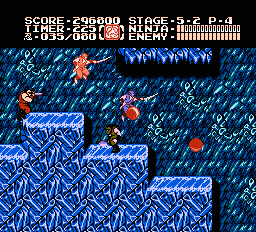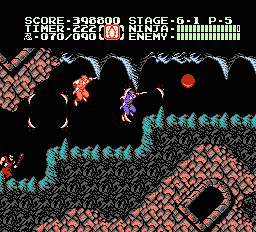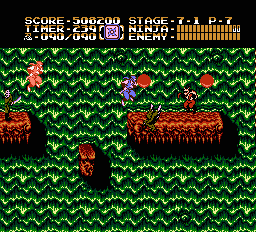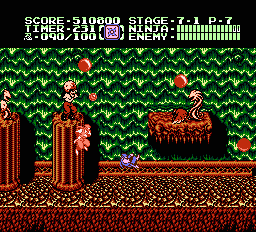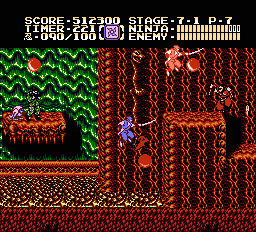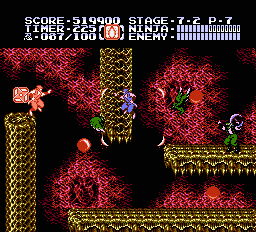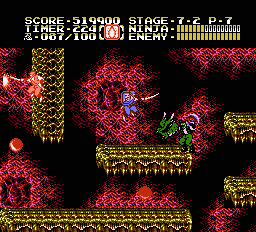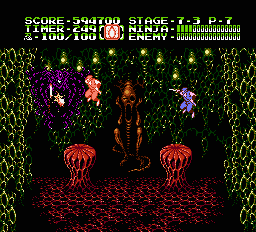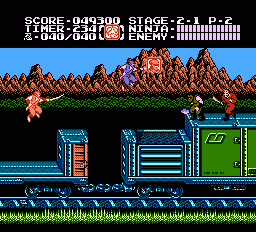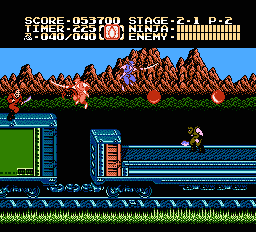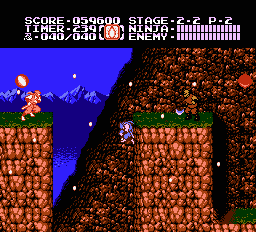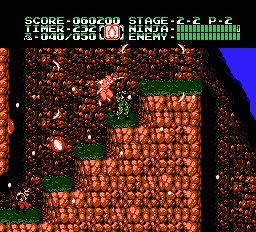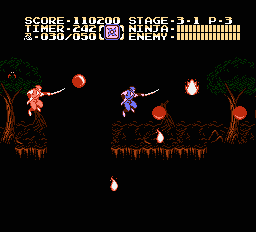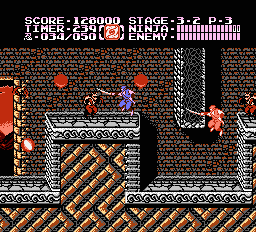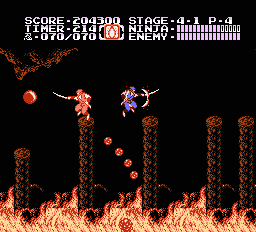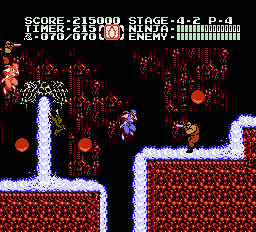 ---
adelikat
: While this movie movie is faster, it is being rejected. Style matters, and in that category it fails to the published movie.
1) The left+right "gliding" is used too much. It seems it saves time in one spot. It should be used there only.
2) More variety after the boss fights would be nice
3) Use the U version (even though it syncs on either).
I hope you take the time to make these changes as this could be a 10/10 movie for me.
xipo: cancelled