Movie features
Emulator used: dega-1.14a-win32
Aims for fastest time.
Takes damage to save time.
Plot
The main nearly naked character, Tom-Tom must rescue his beloved girlfriend (we will call her bikini-Sue) from the wicked monster (I don't think it has a name). I believe the Wonderboy series where Sega Master Systems most popular and best selling games.
About the run
At first, It was fairly easy to work on this game. Basically, all you need to do is jump over enemies and kill a few. But how wrong I was. A smile turned slowly into a said and painful face. there are two things to consider when watching this run. 1) the game lags here and there which sometimes can be avoided by avoiding killing enemies by jumping over them or sometimes actually taking fruits to minimize objects on the screen. This is why you see me occasionally getting fruits. The less fruit you get the better because the game counts them in the end at the bonus scene (I recommend fastforwarding through those boring scenes). I tried to avoid as many fruits as possible. 2) This game goes "apeshit" after a few levels. There is no chance in hell that you can move quickly with your speedy skateboard without tool-assistance.. The very frustrating and hard levels begins at 7-2 as each of your jump must be frame perfect for obstacle's and platforms ahead. I was thrilled when this game was finally over, because it really really exhausted me :(
(The rerecord count is a little messed up. It should be around 10 thousand rerecords).
---
NesVideoAgent
: Hi! I am a robot. I took a few screenshots of this movie and placed them here. Here goes! Feel free to clean up the list.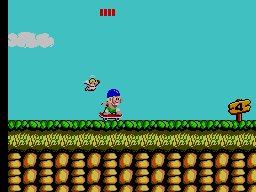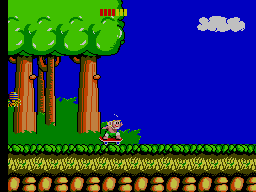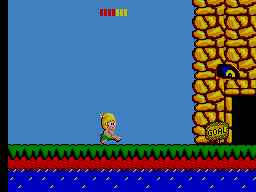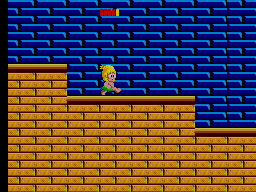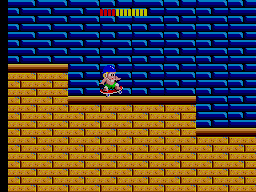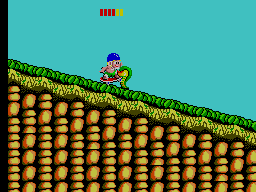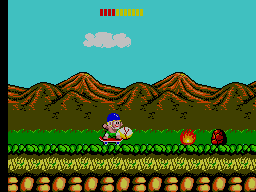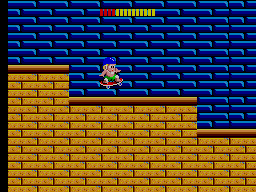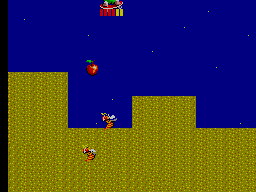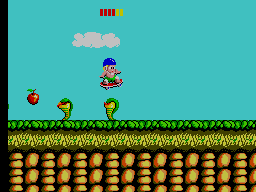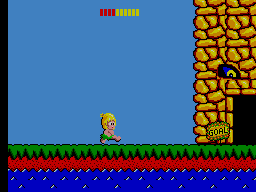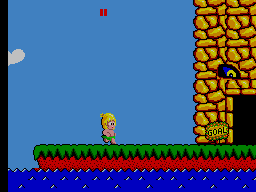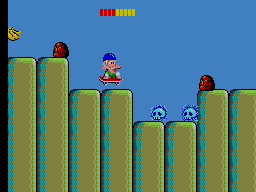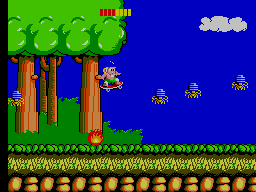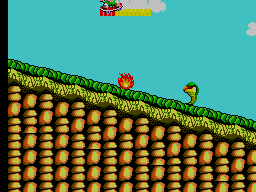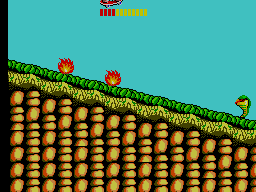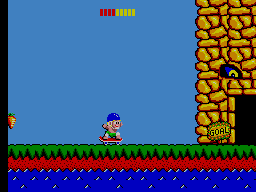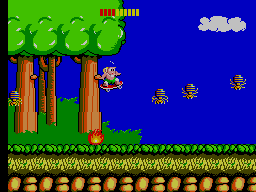 ---