Did you know that Super Mario Bros can be completed without pressing the B button
while holding an apple on one's head the entire time
? Just kidding; that is not possible. But this is an improvement to the
famous
Super Mario Bros walkathon
.
It improves the previous publication by 7.4 seconds -- none of it thanks to recent glitch findings!
21-frame rule
be damned.
Improvements level by level
8-2
This level was not improved by a single frame. None. Zilch.
Comments from the actors
Mario
Mamma mia! Someone should do something about the cannons in 8-3. They're dangerous!
Oh no, this was not what I expected when they promised to redo the movie. This time I was hunted by two Bullet Bills the entire duration of the 8-2 stage! I could barely look behind, and there they would always be looming! The cake Princess promised me better be good!
Koopa
Hammers are fun. I wish the next movie has a room made entirely of hammers. Bwahaha! Let's see how that idiot jumps past them then!!
*Makes a mental note to write a complaint to the industrial safety delegate. That lava prop juice is way too sticky.*
Luigi
I wasn't there!
Goombas 7 & 8
Did you spot us? We were in the beginning of 1-2! This is the first movie in which we were not stomped on by the hero! We made it!
Goomba 7: I think it was scary. Mario jumped straight above us and smashed a coin block. You have no idea how much noise those things make! I mean, you're watching us from, what, 50 meters? 100? I bet you heard it loud and clear even from that distance! And then there are Mario's feet. Huge feet that have seen millions of smashed goombas. And they make noise too! You'd imagine the smell would be the worst thing, but no, it is the noise. Good thing they're paying us a lot!
Princess
I hope they would write a love scene for Mario and me in the next movie. I mean, it must be quite astonishing sight for the audience to see Mario come rescue me after passing the obstacles elected by the friends of Koopa Bowser, but as an actress, my tasks for the role of the heroine are quite small. I wish I had more to do. I'm sure Mario would love it too.
---
EDITED
: Replaced movie with a newer one! Improved by 202 frames! Plenty of thanks to
AndrewG
, the master of Super Mario Bros. speedrunning!
EDITED
: Replaced movie with a newer one! Improved by 50 frames more! Plenty of thanks to
Quietust
, who made me feel fool! How fitting considering the day.%%
EDITED
: Replaced movie with a newer one! Improved by 20 frames more! Plenty of thanks to
Bisqwit
, who had doubts about some part of the movie.
---
adelikat
: Accepting for publication as an improvement to the published movie.
Bisqwit
: Reverting to 20 frames slower, but a lot cooler, version 4 and processing for publication.
---
NesVideoAgent
: Hi! I am a robot. I took a few screenshots of this movie and placed them here. Here goes! Feel free to clean up the list.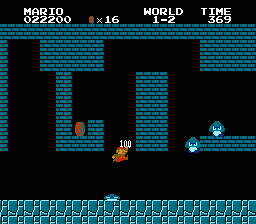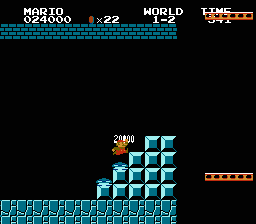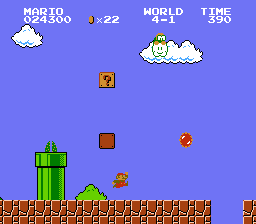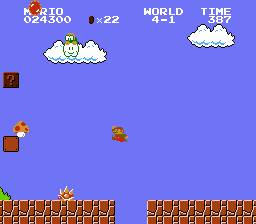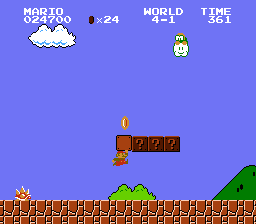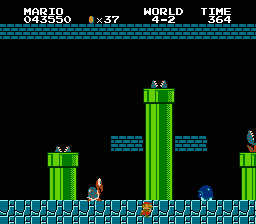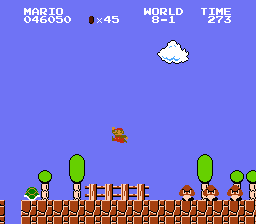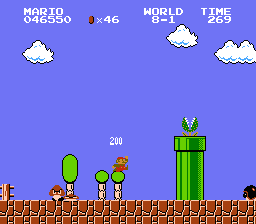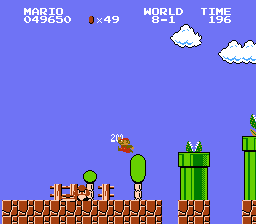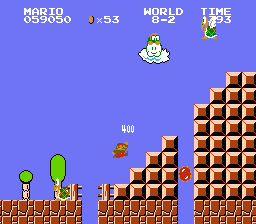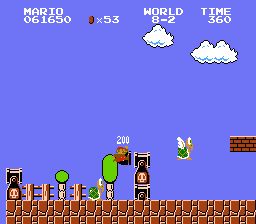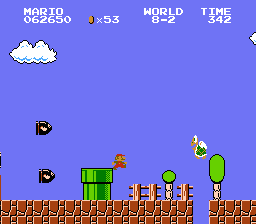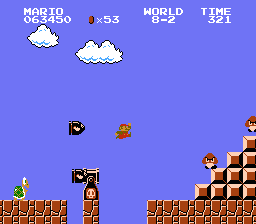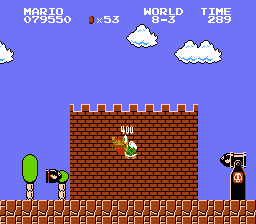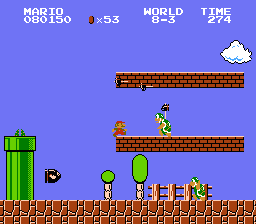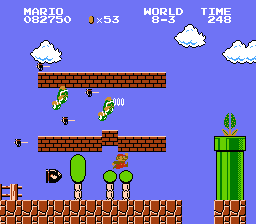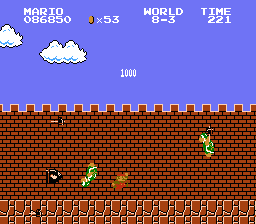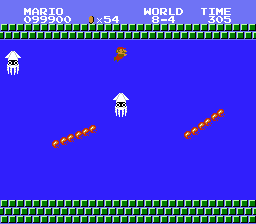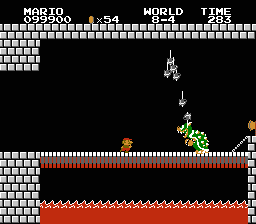 ---